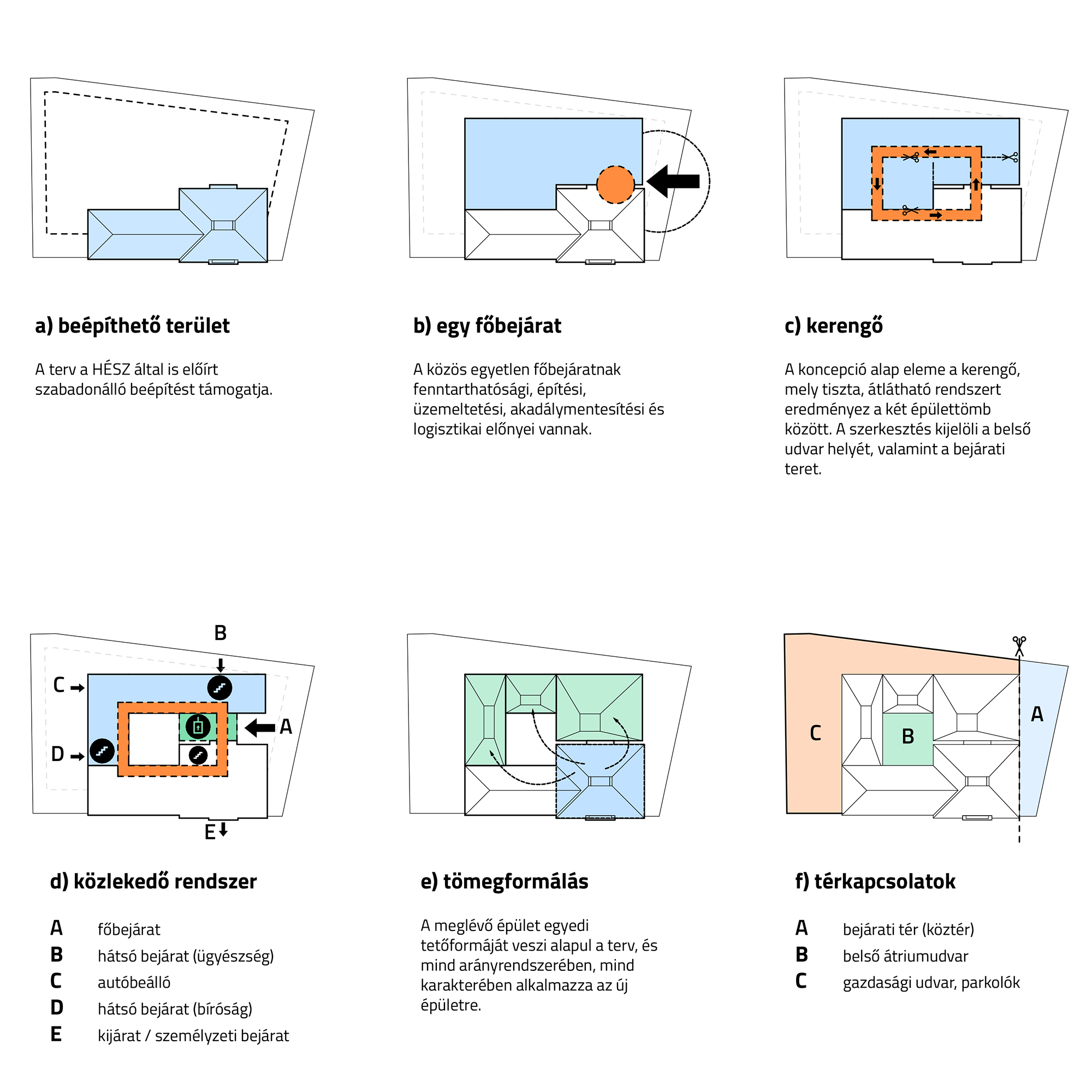 TQA1701
COURTHOUSE
Tapolca
2017
competition - 2nd prize
collaborator: Thomas Campo
The concept for the expansion and renovation of the Courthouse in Tapolca was a diverse addition to the existing building, creating a common integral functional system. The action plan contains 6 axioms:
1. - no plea for changing regulations
2. - one clear, main entrance
3. - a cloister unifying the old and the new horizontally, defining a central courtyard
4. - multiple vertical connections to separate staff and guests
5. - using the unique roof design of the old courthouse
6. - the new siting results differing courtyards

The unity of the old and new represents a building complex firm as a rock.